About Us
Phlebo On The Go, LLC is a mobile phlebotomy company. We specialize in making blood drawing convenient by providing concierge services. We bring the lab to you - whether it's at home or at work. If you have a lab order from your doctor or have a special Lab Kit, we can draw it and take it to your lab of choice or ship it to it's designated lab. We also perform genetic cancer screenings, para-med life insurance exams, dot and non- dot drug screens, paternity testing, and SneakPeek early gender dna testing. We also have options to order your own labs if you don't have medical insurance or a doctors order.you can order and pay online then have us draw your labs or you can be drawn at a participating lab.


We are based in South Carolina Servicing Hilton Head Island, Hardeeville, Hampton, Bluffton, Beaufort, Ridgeland, Murrells Inlet, Charleston, Columbia Summerville, Mt Pleasant, Mrtyle Beach. We also provide service to parts of Savannah, Georgia. Apart from being a local company we have nationwide coverage. If you need our services in other states we can send a phlebotomist to draw your blood in all 50 states. Give us a call today to schedule your appointment at (843) 593-5140.
SETTING UP YOUR APPOINTMENT
Give us a call at (843) 593-5140. We will


need your name, address and where we will be collecting your blood.

Please fill out the service request form by clicking on our service request link. Fill out all fields. Please allow 24 hours for retrieval of service request and scheduling of your appointment.

Let us know your preferred date and appointment time. A certified phlebotomist will be sent to your home or work to do your blood draw or other lab services that we offer. You will get a reminder text the day before your appointment to confirm Your appointment.

Before we arrive, be sure your have your lab orders completely filled out with your insurance information or a facesheet

If you are getting drawn with a Lab Kit, be sure you have the kit prior to your appointment along with your prepaid shipping label


DAY OF YOUR APPOINTMENT
It's important to drink plenty of water the day before your appointment and also the day of your appointment. When we arrive, we will draw your blood then drop it off to your lab of choice or ship your Lab Kit through UPS or FedEx for you (using the prepaid label provided with your kit). Your draw fee can be paid in person or paid online. The draw fee is not billed through your health insurance. We accept cash, debit, credit card or checks.
PCR Nasopharyngeal Swab

Or Antibodies Blood Draw
Now offering Saliva COVID test. Sputum sample only. This is painless

less invasive same accurate results.If you don't have to travel this is a great choice.


PCR Nasopharyngeal( Swab)or Saliva Covid test sputum sample : -Self pay no doctors order - $165.00
Antibodies Test (Blood Draw): - Self pay no doctors order -$145.00
Saliva test by special order


No doctor's order required for either choice.

We also accept doctor's orders for COVID test

Draw fee is not billed through your insurance.

Medical insurance covers the cost of the COVID

test only.


Need to get back to school, work ,or go on vacation? We offer fast turnaround results in 48-72 hours or less. Results link will be given so you can check the results yourself.

Order Your Own Blood Work
Did you know that 42 states allow you to order your own bloodwork without a doctor's order? Simply go to our affiliate lab's website to order your labs
We are now offering COVID-19 Antibodies Testing call us for pricing and to schedule your appointment. Ask us about our wellness events we offer on-site wellness events which consist of vital signs, height , weight and blood work and drug screening. Call Us for pricing 843 593-5140
Range from $79.00 -$99.00
PLUS MILEAGE FEE AT .57 CENTS PER MILE.
NOW OFFERING NUTRIENT VITAMIN IV THERAPY IN THE COMFORT OF YOUR HOME OR OFFICE.CONSULTATION BY PHYSICIAN OR NUTRITIONIST. LABS MUST BE DRAWN BEFORE VITAMIN INFUSION IS ADMINISTERD. SERVICES PERFORMED BY RN NURSE. CALL FOR PRICING.
BENEFITS
Get vitamins directly to your bloodstream
Feel better instantly.
Relax the mind , while you replenish the body
Be alert, productive and more energetic throughout the day.
Boost your health with a natural and effective way
Promote cell regeneration to help cognitive functions.
Replenish the body for noticeably healthier skin, hair and nails.
Protect the body and speed up recovery from airborne illness.
Improves blood flow by removing heavy metals in the bloodstream.
IV DRIPS ALSO HELP YOU
Achieve hormonal balance
increase energy and your overall mood
improve sleep and overcome fatigue
Obtain powerful anti-aging benefits
Reduces headaches and stops feelings of exhaustion after a hangover.
Promotes mental clarity and focus during work hours and beyond.
Empower cells, slows down aging and produces a brighter healthier skin
VITAMIN COCKTAILS INCLUDE VITAMIN B1, B2, B3, B6, B8, C, D
GLUTATHIONE,INOSITOL, MAGNESIUM, NIACIN, PYRIDOXINE
RIBOFLAVIN, THIAMINE AND ZINC.
iNow Offering Affordable Primary Care Services At The Palm Of Your Hand . The Bhang Group is your Doctor in a box. For as little as $50.00 per visit you can get a licensed provider Virtual/Telehealth visit. Medical Cannabis Recommendations, Labs, Prescription Refills without leaving the comfort of your home

The Bhang Group, LLC is a Family/Urgent Care Tele and Virtual Health Practice located at 1320 Main Street in the Meridian Building, Suite 300 Columbia, South Carolina. They help bridge the gap in healthcare by providing affordable, quality healthcare for the community. The Bhang Group provide services for those who are insured, uninsured, self-employed, or may have high deductibles. The Bhang Group also provides weight and chronic pain management, CBD massages, prescription refills, basic primary care and pediatrics with visits starting as low as $50.00. The Bhang Group allows patients privacy, convenience, quality, affordability and comfort by means of Virtual and Tele health. The Bhang Group brings the provider to you via camera enabled electronic device such as Smartphone, tablet, laptop, desktop computer. The Bhang Group also provides in office visits starting as low as $65.00. For those patients who desire a medical plan The Bhang Group can design a family plan for them and their families which will provide affordability and health and wellness security. The Bhang Group providers consist of a Pediatrician, Family Physician, Nurse Practitioners, Nurses and CBD Massage Therapist. Follow us on FB, Instagram and Linkedin, Go to https://www.thebhanggroup.com or call us and schedule an appointment 803-724-1250. Email:Thebhanggroup@thebhanggroup.com

Prunetta Brunson, MSN, APRN, FNP-C, Chief Executive Officer of The Bhang Group, LLC

Prunetta Brunson is a Certified Advance Practice Nurse Practitioner with a concentration in Family Care and Medical Cannabis. She serves as a Nurse Practitioner, Hospitalist with Providence Hospital, Hospital Administrator at Prisma Health, CEO for The Bhang Group. LLC a Family/Urgent Care, Tele and Virtual Health Practice located in over 4 states, Medical Cannabis Nurse and Provider, served as a Nurse Educator for Providence Hospital Intermediate Intensive Care Unit for over 10 years. She earned her Associates Degree from Midlands Technical College and perused her Master's Graduate Degree at Walden University where she received International Honor Society of Nursing from Sigma Theta Tau and honored with the Who's Who for outstanding campus leaders for achievement. She is an active member of American Association of Nurse Practitioners (AANP), Cannabis Nurses Network (CNN), American Cannabis Nurse Association, and American Nurses Credentialing Center (ANCC).

DRUG SCREENS
DOT AND NON DOT $75.00

INSTANT DRUG SCREENS $65.00

HAIR AND NAIL TESTING FOR DRUG AND ALCOHOL SCREENING

HAIR/NAILS 5 DRUG PANEL

HAIR/NAILS 7 DRUG PANEL

HAIR/NAILS 9 DRUG PANEL

HAIR/NAILS 10 DRUG PANEL (Oxycodone)

HAIR/ NAILS 12 DRUG PANEL (Meperidine & Tramadol)

HAIR/NAILS 14 DRUG PANEL (Fentanyl & Sufentanil)

HAIR/NAILS 15 DRUG PANEL (Ketamine)
HAIR/NAILS 16 DRUG PANEL (Buprenorphine)
HAIR/NAILS 17 PANEL (Zolpidem)
HAIR/NAILS ETG
HAIR /NAILS HIGH POTENCY OPIOIDS (HPOs)
HAIR/NAILS DIPHENHYDRAMINE
HAIR/NAILS PROPOFOL GLUCURONIDE
Hair and nails are more accurate. Rug and alcohol stay in the hair and nails up to three months. This method is mostly used by courts, Family Court , Parole, Probation, Drug testing centers and group homes etc.
PRE-EMPLOYMENT, RANDOM AND POST ACCIDENTS
GROUP ON-SITE DRUG SCREENING FOR BUSINESSES
WELLNESS EVENTS ALSO AVAILABLE which includes blood pressure, height, weight and blood work call for pricing
PATERNITY TESTING DDC DNA Diagnostics Center Distributor Call Us directly for an in office or mobile appointment at home or work We can come to you. We Also home kits
STANDARD PATERNITY, MOTHERLESS PATERNITY
GRAND-PARENTAGE
PRENATAL PATERNITY Non invasive blood draw find out the paternity and gender of your baby in just 7 weeks
mother and alleged father
mother blood is drawn and allege father is tested by mouth swab
fee $1,575
IN OFFICE TESTING LEGAL CHAIN OF CUSTODY $350.00
IN OFFICE Non LEGAL CHAIN OF CUSTODY $250.00
MOBILE TESTING PATERNITY TESTING ATHOME OR WORK $369.00
DNA HOME KIT $169.00
We offer legal chain of custody paternity test. Meaning you can use in court $350.00
we also non legal chain of custody paternity test. Meaning not able to use in court but still 99.9 % accurate $250.00
Phlebo On The Go offers diagnostic lab collections that fit your lifestyle. Our experienced and highly trained collection technicians (phlebotomist) come to your home or office to collect your specimen and then deliver it under controlled conditions to our nearest state of the art laboratory. We have multiple laboratories for fast and accurate diagnostic testing anywhere in the United States.Next your specimen is carefully examined by board certified pathologists and laboratory technologist who then enter their findings into a secure web-based reporting portal. You and your doctor can access these results online 24/7 through these platforms. They are typically available within 48 - hours.
Using Phlebo On The Go Mobile Platform Dispatch System:
We use the Workpath platform which enables Phlebo On The Go to dispatch, monitor, and track all of your service request in one place , in real time.
1. Click the Service Request Link here
2. Fill out the brief form to submit your service request to us directly.
3. Newly submitted appointment request show on our service request page.
4. Our team clicks on new request to see what was ordered, then transfer it to our dashboard and dispatch a mobile collector ( phlebotomist)
Phlebo On The Go
Corporate office 843 593-5140
Appointment scheduling 646 737-4073
Test Request Requisition please e-mail to phleboonthego61@gmail.com
Sales and Marketing www.phleboonthego61.com
INDEPENDENT LIFE INSURANCE PARAMED EXAMS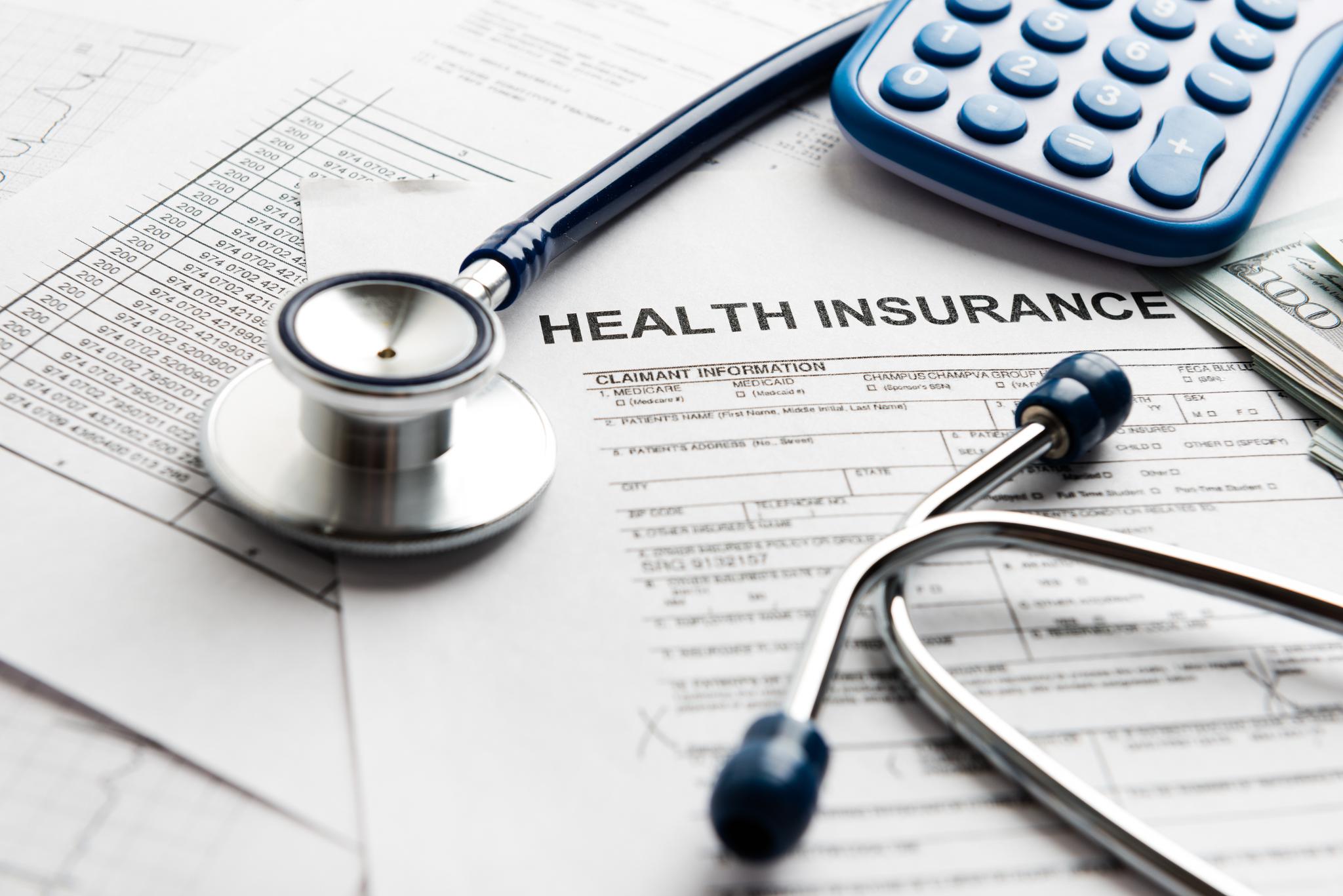 AGENTS GET YOUR APPLICANTS SEEN PROMPTLY FOR THEIR PARAMED LIFE INSURANCE EXAMS
Call us and we will send you a form to fill out. You can also submit a service request by clicking on the service link and filling out all required fields. Be sure to include your agent code and your contact telephone number and email address. Be sure you submit the insurance company you wish to use and the face amount and type of product ex IUL, Term,Universal life, whole life or disability. And lastly requirements Para med blood Urine and EKG or Physical Measurments.

Simply email or text the form back to us.

We will then call your applicant and get them scheduled as soon as possible.

Once they are completed, we will give you a courtesy call or text. We will provide you with a bar code for their lab work and guide you as to which portal to use to access their paperwork.
Boy or Girl? Find out in 2 days with SneakPeek Clinical Early Gender DNA Test
• Starting at 8 weeks into pregnancy
• 99.1% accurate DNA-based blood test
• Administered by phlebotomy professional
• Results emailed straight to you in 2 days
• Starting at $129 (upgrade for $20 and get your results the next day!) We offer in office and mobile appointments at home or work. To lock in your appointment we require half the fee up front. Then the rest of the fee is paid the day of your appointment. We allow 24 hour cancellations for a refund. If cancellations is after the 24 hour window fee is non refundable. This insures appointments are kepted and time slots availability for other customers.
Provide us with the information below and we will contact you to arrange for services. Please allow up to 24 hours for our reply.
Phone: 843/593-5140
Email: phleboonthego61@gmail.com